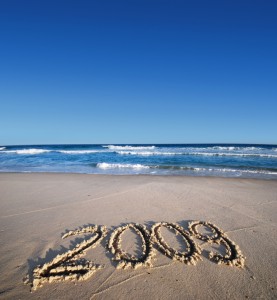 Although receiving unfavorable comments from locals on the story, the Sun News (Myrtle Beach's leading newspaper) reported that the area had a 97 percent occupancy rate for the Fourth of July weekend, a number not reached since 2005. Furthermore, according to reps from the Clay Brittain Jr. Center for Resort Tourism at Coastal Carolina University, the Myrtle Beach area should have about a 90 percent occupancy rate for the rest of July.
Good news? Yes and no.  While there may be more people actually HERE in Myrtle Beach, because of the tremendous discounts offered by the hotels, condos and other lodging businesses, the profit margins are very thin. According to the article, the Myrtle Beach Chamber even spent more money this year in advertising, using money from the 1 percent tax increase.
It's not just the accommodations industry though, but people are simply watching their money in general, which is why the promotion for the Freestyle Music Park on July 4 went over so well and lots of people are taking advantage of our Myrtle Beach condo deals at CondoLux.
—-
On another note, if you happen to be interested in real estate deals, we just updated the Myrtle Beach oceanfront condo foreclosures list.  We try to keep this list updated as much as possible so that you can take advantage of the changing real estate market.  Bookmark the page and check back!