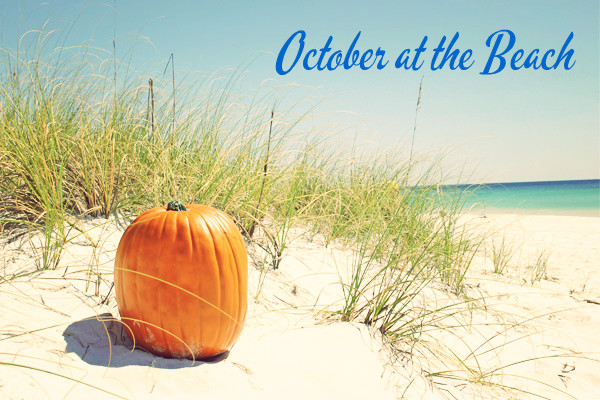 Most people know that North Myrtle Beach is known for being a popular summer destination. What most people don't know is that October is one of the best months to visit. It's a great time to enjoy not only the beaches but also all the area has to offer.  Here are my top ten favorite things about October in North Myrtle Beach:

1.  Beautiful Weather
Most people associate the beach with long, hot, sunny days.  However, the temperatures are still enjoyable in the Fall. In North Myrtle Beach the average temperature during October is around 77 degrees, with the water temperature approximately 73 degrees.  This is perfect for spending the day outdoors, at the beach, on the golf course, shopping, or on a nature walk.  Warm enough to enjoy the same activities of summer, but without the sweltering heat and humidity.

2.  Less Crowded
A massive perk of visiting North Myrtle Beach in October is fewer crowds. You won't have to worry about heavy traffic, long waits at restaurants, crowded beaches, or struggling to find parking at the beach.  Chances are, if you get up to watch the sunrise, you may be the only one on the beach.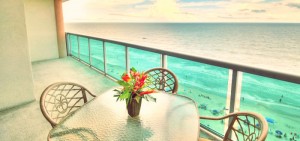 3.  Cheaper Vacation Rental Pricing
Compared to the summer, you can save up to half off when booking a vacation rental in North Myrtle Beach during the month of October.  Whether you're wanting to take a quick weekend getaway or book an extended stay for a few months, the cheaper rental rates will help you stay within your budget.
Popular resorts we recommend:

4.  Perfect Time for Golf
Golfers flock to the #1 golf destination in the world for a number of reasons.  The Myrtle Beach area not only boasts over 100 courses but the conditions in October are perfect and Daylight Savings Time allows golfers to get in 36 holes if they wish.  In addition, most courses perform maintenance in the summer months so course conditions are pristine.  For more information about golf packages available, visit www.NorthMyrtleBeachGolf.com

5.  Seafood
October 1st marks the beginning of oyster season!   For the oyster lovers out there, we have been counting down to the cool days of October when we can enjoy a fresh oyster roast, oysters on the half shell, and even some oyster shooters!  For those who have yet to try an Oyster..now is the time!!  If by chance, oysters don't really do it for you, fall is an excellent time to try some local shrimp.  You can even check out everything "shrimpy" at the Little River Shrimp Fest.

6.  Football Season & Sports Bars
Are you worried about missing the big game while on vacation?  No worries, North Myrtle Beach has plenty of sports bars that show NFL games. Alternatively, if the bar scene is not for you, our oceanfront condos are the perfect setting for hosting your own football game watch party.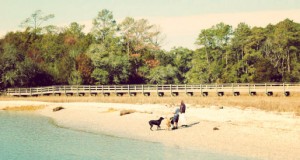 7.  Nature Walks
Sunny skies, cooler breezes and mild temperatures in October make the perfect opportunity for a nature walk.  Our favorite spot in North Myrtle Beach is Heritage Shores Nature Preserve. Located at the North end of Cherry Grove, Heritage Shores is a great place to take a leisurely stroll and explore.

8.  Oktoberfest
October 4th – 6th marks the 6th annual Oktoberfest at Market Common in Myrtle Beach.  Yes, there will be plenty of beer being served, but this is also a very family-friendly event.  There will be games and a pumpkin patch for the kids, as well as live German music and food galore.  A definite must-go event to mark the beginning of fall!

9.  Day Trips
With the lower prices, fewer crowds and lower prices, October is also a great time of year to visit surrounding areas.  Conway is just a short 30 minutes from North Myrtle Beach, and home to a very quaint downtown featuring eclectic boutiques, art galleries, gourmet bakeries and a variety of dining.  Wilmington, NC is about an hour's drive, rich in history and home of the USS North Carolina.  Charleston is another great day trip, only about 2 hours away, with endless historical tours, shopping and dining.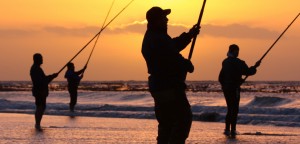 10.  Fishing
Grab a pole and some bait, because the fish are running (or swimming) in October.  Whether you prefer pier, surf, river, or deep sea fishing, you'll be sure to reel something in.  In the month of October,  you can expect to catch speckled trout, red drum and spots.