[space height="20″]
Early January marks a return to normalcy for most. Decorations come down and return to the garages, closets and attics from whence they came. Kids go back to school after a break that always feels both far too long and far too short. And the heart of winter graces the Grand Strand.
Sure, our "winter" means average highs in the upper 50s for January and February, but for those acclimated to the mild South Carolina off-seasons, morning frost on the ground is a signal to bust out all of the winter clothes that colder parts of the country reserve for snow storms. Moving here from Vermont, January and February in Myrtle Beach feel like the spring the Northeast never experiences. In the 4 years I've lived in Myrtle Beach I've seen snow twice (it pretty much melted upon impact), and winter temps in the 60s, sometimes 70s, weren't all that uncommon.  And since this is a list of amazing things to do in January and February along the Grand Strand, let's try to forget the subtext that is global climate change's very real and terrifying presence, shall we? Below is a short list of wonderful things you and your friends and family can enjoy both indoors and out this winter.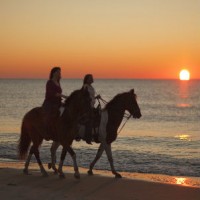 Horseback Riding: When I first moved to Myrtle Beach, my wife and I spent our first winter walking along the beach at Myrtle Beach State Park with our newborn daughter bundled close in one of those front-facing baby carriers. One of my favorite memories of that winter was my 4 month old's eyes widening as she saw two large horses and riders mosey up the beach, leaving large horseshoe prints in the cold sand, occasionally venturing into the ankle-high surf. There are a handful of horseback riding operations catering toward families, but one of the highest rated online is Horseback Riding of Myrtle Beach who offer beach rides from Myrtle Beach to Garden City Beach between Nov. 1 and Feb. 28. I love seeing the horses and small riding groups out on a cool, clear winter beach day, and this is high on my list of things to do during the winter months.[separator]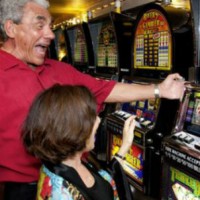 Casino Boats: Sinatra sang "luck be a lady tonight," but I would rather have luck be an experienced captain should I choose to roll the dice aboard one of Little River's aquatic casino cruises. Just north of North Myrtle Beach, Little River is a small and fairly quiet fishing community that is also home to a handful of "casino cruises" that promise to bring a little bit of Vegas to the legally offshore Myrtle Beach area. The big outfits are The Big M Casino and SunCruz Casino, both sailing out of Little River. Each offers a variety of gaming options from slots to table games, as well as drinks, dining and on-board entertainment. Cruises are year-round and sound like an awesome way to turn a cold, quiet evening into a party on the water. Passengers must be 21; sorry, kids.[separator]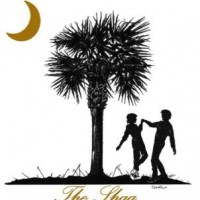 Shagging: When I first heard the word I thought of it in the Austin Powers sense, but in reality, shagging is a 1940s style of swing dance that originated in the Myrtle Beach area. It didn't take long before I realized that shagging is a pretty big deal here–there are associations, competitions, dedicated clubs and even a documentary about it. The style may be a little old fashioned (twerking it is not), but I prefer to call it vintage, and it is absolutely lots of fun. The music is locally known as "beach music," which is basically pop/R&B-styled oldies with family-friendly, carefree lyrics (by today's standards, anyway). It hearkens back to an older age, but I recommend the whole family check out some of the areas shag dancing clubs or even a shag lesson. Fat Harold's in North Myrtle Beach is the area's best known shag dance club, and they also offer free shag lessons.[separator]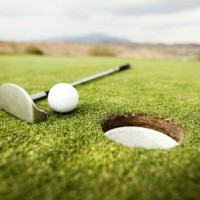 Golf: Condolux has an entire subsection of this blog dedicated to the sport, and I've written about it a number of times for good reason: the game drives millions of people to Myrtle Beach each year. Over 80 courses are open year-round in the greater Myrtle Beach area, and winter is still an excellent time to play golf. While early morning tee times might include a little frost and cold weather, late morning and afternoons are usually excellent times to experience the best of Myrtle Beach golf. Plus, the main golf season doesn't pick up until late March, so courses are less populated and deals are ridiculously good. I don't play much golf, but when I do, it is usually this time of year, when there won't be a group of four standing behind me to watch my terrible drives. Check out the golf section of Condolux for more information and special deals.[separator]
Did I miss something that you look forward to every January and February? Let us know by commenting below or on our Facebook page. There's plenty to do in Myrtle Beach regardless of the season. Let the bears hibernate this winter. Get out there and have some fun.