Myrtle Beach and North Myrtle Beach are popular summer vacation destinations, but not everyone vacations in the summer.  We get loads of spring vacationers too, and for good reason. There is plenty to see and do in Myrtle Beach in the spring, so whether you are on spring break with the family or just ready for an early vacation, make sure you check out some of these things to do on a spring vacation in Myrtle Beach.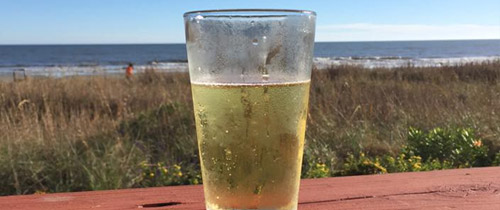 Enjoy A Drink At A Beachfront Bar
The warm days and cools nights at Myrtle Beach during the spring are perfect for relaxing and enjoying a drink. The best places to drink at the beach are the beachfront bars. You will find many of them between North Myrtle Beach and Myrtle Beach and each one offers its own atmosphere, charm and drink specials. Find your favorite beachfront bar this spring and enjoy your favorite drink there.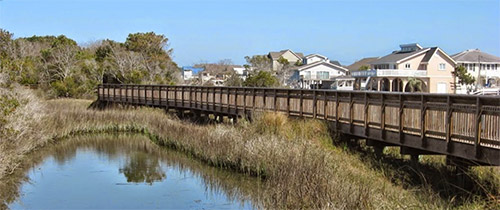 Take A Walk At Heritage Shores Nature Preserve
What better way to enjoy a nice spring day in Myrtle Beach than to take a walk through the Heritage Shores Nature Preserve. It's free to enter and offers nearby fishing, picnic areas, plenty of beautiful scenery and some of the best places in the area to go bird watching or just enjoy the flora and fauna that live at the preserve.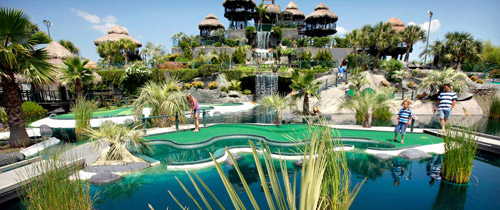 Play A Few Rounds Of Mini Golf
North Myrtle Beach and Myrtle Beach have plenty of mini golf courses. Spend a day or two playing a round at each one or find your favorite mini golf course and challenge your friends or family members to a  tournament. Most courses offer specials if you play more than one round and there are many that offer coupons as well you will find in the coupon books you find at gas stations and welcome centers.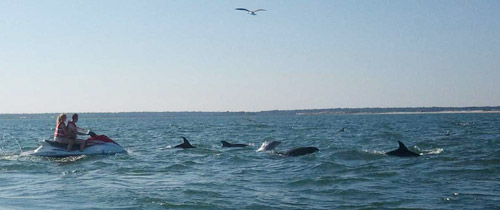 Dolphin Watching
Spring is a great time to be on the water and if you are looking for a fun boat ride, why not try one of the many dolphin watching boat rides in the are. If you like to go fast,  take a ride on Sea Thunder or the Sea Screamer. If you are looking for something that is a little more laidback, catch one of the boat rides at the Crazy Sisters Marina. Many of these rides guarantee dolphin sightings or else they let you ride again for free.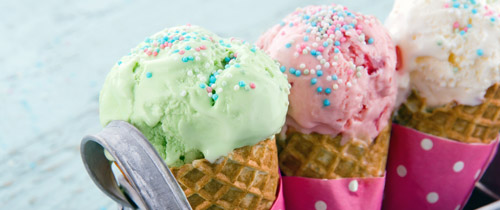 Enjoy Ice Cream Or Frozen Yogurt On The Boardwalk
The Boardwalk is the perfect place to be on a spring afternoon or evening. Enjoys the sights and sounds of the Grand Strand and relax with an ice cream cone or a frozen yogurt. There are numerous shops and eateries on the Boardwalk that offer delicious sweet frozen treats. Take it with you while you walk or sit on one of the many benches on the Boardwalk or in Plyler Park and watch the waves.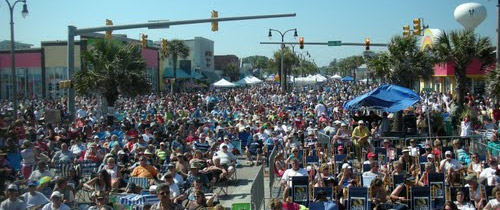 Music and Festivals
The Grand Strand area really starts hopping come spring.  We are talking about North Myrtle's St. Patty's Day Festival,  the world famous Blue Crab Festival in Little River,  Can-Am Days, May Fest on Main, and more, all with live bands, vendors and loads to check out while the weather is nice.