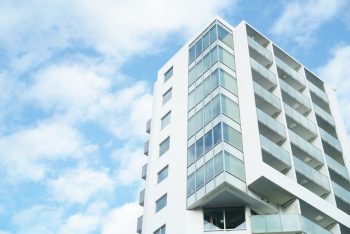 Myrtle Beach is a popular travel destination for college students and families alike, but if you're looking for a romantic one-on-one getaway with your special someone, the bustling beach town could be the perfect place.
Over 45% of Americans take a summer vacation, and Myrtle Beach is a great destination. There are countless fun things to try in Myrtle Beach, but there are romantic activities, too. If you're thinking about booking a trip to Myrtle Beach this summer, here are the top five most romantic places for you and your sweetheart.
Fun Under the Sun
The beautiful white sand and clear waters of the beaches are the perfect spot for a romantic day out. Whether you want to relax and get some sun or engage in any number of water-based adventures, this is a perfect place to get some time together.
Sophistication Galore
While the beach offers its own pleasures and thrills, there are plenty of things to do inland during the day. Myrtle Beach is known for its shopping, and offers countless stores of beautiful wares, especially in The Market Common, where you can enjoy the beautiful Myrtle Beach weather as you stroll between stores.
Arts and Culture
If you're vacationing with your family, odds are that younger kids won't sit through an entire show, but with just the two of you, there's time for all of that and more. From the Carolina Opry to the Palace Theater, you never know who may take the stage.
Relaxation
While 78% of domestic trips are taken for leisure purposes, it's easy to let the stress of travel get to you. Why not relax with a soothing couple's massage? There are numerous spas and wellness centers in Myrtle Beach for you to choose from.
Settle in at Home
With a variety of beautiful oceanfront condos and other vacation rentals, you can make Myrtle Beach feel like a home away from home. Myrtle beach oceanfront condos have some of the most beautiful views in the world. Not only that, but the best vacation rentals Myrtle Beach has to offer come with a guarantee of privacy and comfort.
Disney generates more than $14 billion from travel every year, but vacation condo rentals in Myrtle Beach simply can't be beat when it comes to romance. Whether you stay in for dinner or go out on the town, your home away from home will be there to offer a romantic atmosphere.