If you are going to spend your day at the beach or enjoying the attractions in Myrtle Beach and North Myrtle Beach, you are going to need to eat a full breakfast. Luckily there are numerous breakfast buffets in both locations and each of them offer tasty breakfast options that will fill you up, give you energy to take on the day and leave you feeling satisfied. Check out some of these breakfast buffet options during your next trip to the beach.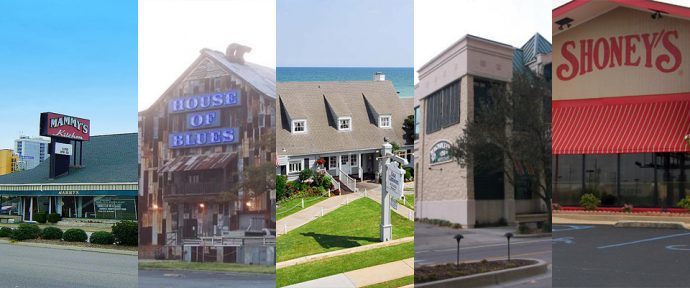 Mammy's Kitchen has been serving breakfast in Myrtle Beach since 1953 and is a tradition for many people visiting the area. Enjoy fresh fruit, eggs, pancakes, waffles, bacon, sausage and many other breakfast favorites. Prices are affordable and Mammy's Kitchen is conveniently located a block away from the beach. Mammy's is a tradition for my family and we look forward to enjoying breakfast here at least once during each of our visits.
The Sea Captains house has amazing views, great service and a tasty breakfast buffet. It offers an omelet station, a variety of different meats, fresh fruit, grits and more.  Fresh juice and white milk are included. Start your day off right with a trip to the Sea Captain's House.
Magnolia's at 26th offer a great breakfast buffet. Choose from numerous meats, eggs, potatoes, fruit, waffles and pancakes. On Wednesday and Friday mornings Magnolia's offers character breakfasts. Kids can visit with Elsa and Anna on Fridays and Peter Pan characters on Fridays. Face painting and photos are also available.
Shoney's offers a classic breakfast buffet with many country favorites. Scrambled eggs, biscuits and gravy, country fried steak and fresh fruit are just a few of the items you will find on the affordable buffet. There are two Shoney's locations in Myrtle Beach so no matter where you are, you can easily get to a tasty breakfast buffet.
The House of Blues is well known for its nighttime scene, but it is also a popular sport for breakfast. With a great selection of breakfast meats and fresh fruit along with an omelet station and pancakes, the breakfast buffet at the House of Blues is a smart choice for anyone looking for a great breakfast in North Myrtle Beach.