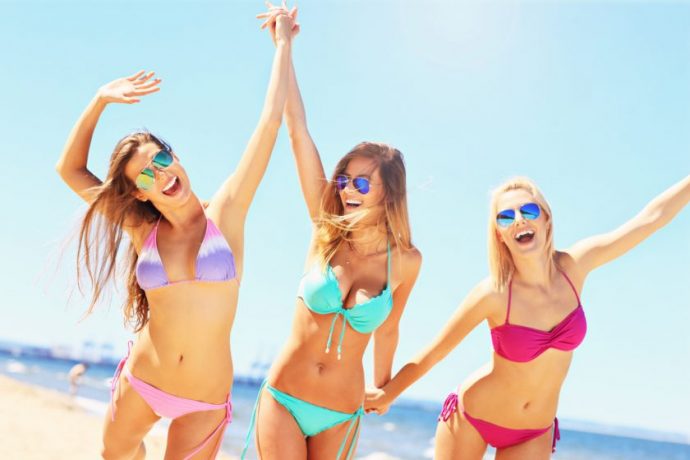 Are you planning  an all-girls trip to Myrtle Beach with family and friends? Looking for a great place to stay, restaurants to enjoy or attractions to explore? There's plenty to do in Myrtle Beach and North Myrtle Beach so if you are ready to have some fun with your girl pals, check out some of these ideas.
What girl doesn't love to shop? The Market Common is a unique shopping experience in the Myrtle Beach area with plenty of shops, restaurants and entertainment to keep you busy all day. Special events make the area even more fun and everything is conveniently located so you can park and walk everywhere.
If you are looking for a great place to enjoy drinks and good,  give Senor Frogs a try.  Order some jello shots, join the conga line, make a request to the dj and eat some nachos in a fun and vibrant atomosphere. You may even go home with a fun balloon hat or covered in glow paints.
Looking for something fun and unique to try with your gal pals? The Carolina Improv Club offers plenty of fun and laughs. There are different themes and shows to choose from and these comedians will have you laughing all night long.
Looking for a way to relax and rejuvenate your mind and body? Head on over to the Majestic Massage and Day Spa. Spend the day being pampered with your girlfriends and leave feeling better than ever. Deep tissue massages, hot stones and aromatherapy are just a few of the treatments offered.
When you are traveling with a group of girls, you need a lot of space. Make sure you choose a condo that has all the room and amenities you need. Condolux can help you with all your rental needs and make sure your girls weekend is one to remember.