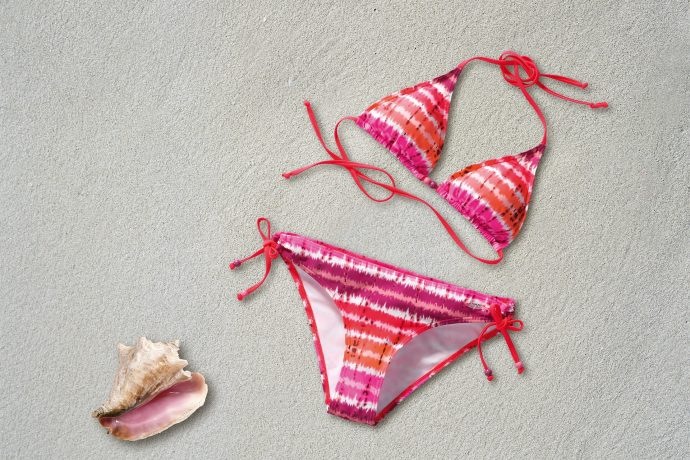 Sometimes you find yourself in North Myrtle Beach without a swimsuit. Sounds strange, but it happens all the time. Maybe you forgot to pack it, maybe your luggage got lost, or maybe you just couldn't find one you liked at home and wanted to buy one when you here. Regardless of the reason, if you find yourself in need of a swimsuit in North Myrtle Beach, you don't have to look too far. Here are the top 5 places to find one.
Tara Grinna Swimwear
You can find Tara Grinna Swimwear at Barefoot Landing. This shop has a lot of different styles, colors, patterns, and sizes. They have unique suits that you can't find anywhere else and they often have sales and specials. Pick up a swimsuit and spend the rest of the evening enjoying the other attractions at Barefoot Landing.
Ron Jon Surfshop
Ron Jon Surfshop is also located at Barefoot Landing. It's a large store with swimwear options for the whole family. You can also find sandals, shirts, shorts, and accessories. You could spend hours in this store, and you won't leave empty handed. Be sure to check out the restaurants and attractions in Barefoot Landing why you are there.
Eagles Beachwear
You can find an Eagles Beachwear store on almost every block in North Myrtle Beach and up and down the Grand Strand. The best part is, each one has something different. If you can't find a swimsuit you like in one, just stop at the next one and try your luck there. These stores usually have clearance sections and special sale.
Tanger Outlets
Tanger Outlets is a great place to shop for anything. You can find dozens of stores that offer swimsuits to fit everyone in your family. You can even find coupons books that will help you save even more money. There is no better place to find the brands you love at affordable prices.
Wings
You can find Wings Stores all over North Myrtle Beach too. They have a large selection of swimsuits, clothing, souvenirs and just about anything else you can think of.  Be sure to check out the sales and clearance racks as there are usually great deals to be found here. Wings stores always have a great selection of swimsuits and trunks.