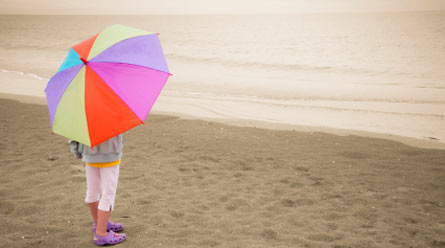 Is it a rainy day out? Think your Myrtle Beach vacation is ruined? The movie theater may be the perfect place to go or maybe check out the tons of other indoor attractions that dot the area. Fortunately, because of all the things to do, although the beach may be out, you can still have a great family vacation until the weather passes by.
If you're near the North Myrtle Beach area, enjoy some shopping at the Myrtle Beach Mall and visit the Carmike Theater located at 10177 North Kings Highway. (The address is in Myrtle Beach if you are using GPS.)
Further down into Myrtle Beach is Broadway at the Beach, a vacation hot-spot for tourists, where another theater is located. In the same shopping area you can catch a 3D view at the IMAX theater. Don't call your vacation a vacation until you check out an IMAX movie! Who knows, by the time the movie is done, it could have stopped raining (happens quite often in Myrtle Beach), and you can walk around Broadway at the Beach!  Also new this year (2011) at Broadway is the WonderWorks, an upside down "museum/education" exhibit for the family.
Not enough shopping for you? Visit Coastal Grand Mall at 2100 Coastal Grand Circle in Myrtle Beach where there is an array of not only shopping, but also restaurants including Red Lobster, Sticky Fingers and Abuelo's. This has always been one of my favorite spots, and great for anyone on a Myrtle Beach vacation.
How about a show? Choose from the Palace Theater, Pirate's Voyage, Medieval Times, Good Vibrations, and more! (They are all listed on our Myrtle Beach attractions page.)
Not too far from Coastal Grand Mall is the new Market Common along with its movie theater. But you do have to park a bit away and walk in the rain before you get to the entrance. If you're into upscale fashion, this may be the place for you to pick up a new shirt before your favorite movie.
Lastly there is another theater located in Murrells Inlet off of Highway 17 Bypass, in addition to historic Conway's movie theater on 220 Rivertown Boulevard.
From being a resident of Myrtle Beach for years, I know the weather is always unpredictable.