Since yesterday was National Ice Cream Day, we thought it'd be a great time to compile a short but sweet (no pun intended) list of our 4 best places to get ice cream in North Myrtle Beach.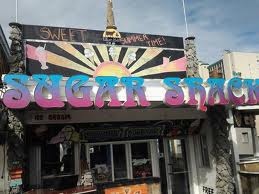 #1) The Sugar Shack on Main Street – Arguably the best ice cream shop in N. Myrtle! With its hard to beat location directly on the strip of Main Street, live music as well as its one-of-a-kind selection of flavors – the Sugar Shack earns the #1 spot on our list of favorites! Stop in for a hand-spun milkshake, old fashioned sundae or build your own cone from their selection of sugar and gluten free flavors. Open 7 days a week from 11am – Midnight – the Sugar Shack is perfect for your late night ice cream fix!
[highlight color="yellow"]COUPON ALERT!: Click here for $1 off  a Milkshake or Receive a triple scoop for the price of a double![/highlight]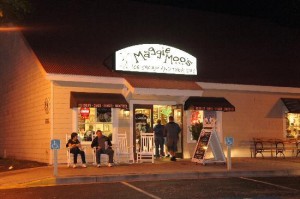 #2) Maggie Moo's in Barefoot Landing – Looking for mind-blowing flavors and combinations? Maggie Moo's has everything your little heart desires! Offering creative items such as the ice cream cupcake and ice cream pizza – no wonder why this has been a community favorite since its opening. Located in Barefoot Landing near Alabama Theatre, Maggie Moo's is a must-try for all vacationers and locals alike.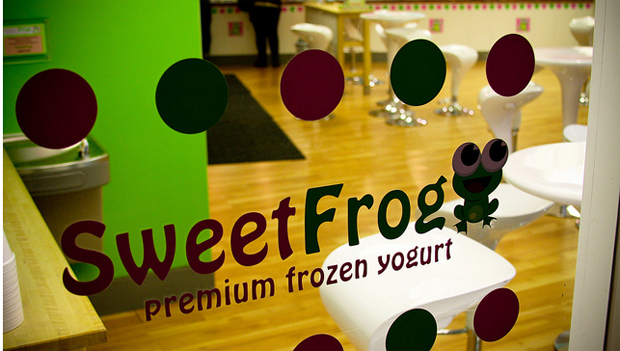 #3) SweetFrog in N. Myrtle Beach – Specializing in frozen yogurt, Sweet Frog has definitely made its name known along the Grand Strand. Check out their menu online for all of their current tasty offerings. Located off oh Highway 17 in North Myrtle Beach, be sure to stop in and try out the self-serve yogurt bar during your visit to the beach.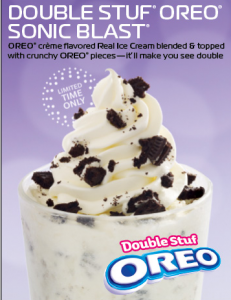 #4)  Sonic – YES, I'm talking about the national chain restaurant Sonic! This is one of the absolute best places in North Myrtle Beach to get ice cream. Their service is excellent, their prices are affordable and the quality of the milkshakes they produce is hard to beat. We had the Oreo Blast during our last visit, and boy were we in for a treat. Recently opened within the past 2 years, the Sonic in North Myrtle Beach has been booming with business – and we can see why!
We hope you've enjoyed our short list of the best places for ice cream in North Myrtle Beach!  Leave a comment with YOUR favorite place for frozen treats in North Myrtle Beach.
WAIT, there's more! Since first publishing this post, we've received a lot of comments and feedback about a few places that we should add to our list. Here's a few of your recommendations: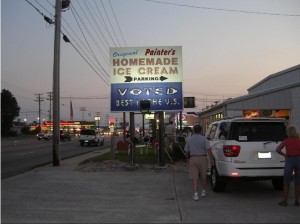 Bonus #1)  Painter's Original Homemade Ice Cream – If you'd ask any local what their favorite soft serve spot on the beach is, chances are they are going to give a shout out to Painter's in NMB. People love that fact that it began as a small family-owned and operated shop, and continues to be to this day. All ice cream is handmade in-house and guess what the best part is? They also make ice cream cakes! So the next time you cruise Painter's, be sure to drop in a see for yourself what all the buzz is about.