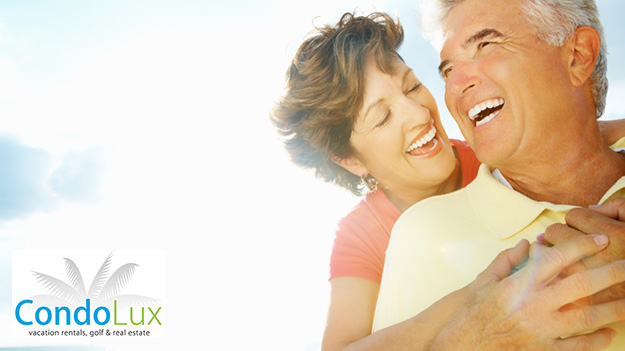 The Fall and Winter seasons in North Myrtle Beach are extremely pleasant, which is why we are one of the top "snowbird friendly" vacation destinations along the East coast. So what exactly is a snowbird? A snowbird is someone who flocks to the South for an extended period of time to avoid the cold an rigid winters in Canada and the Northern part of the United States. Honestly, who can blame them?
Providing affordable monthly winter rental rates, CondoLux makes it easier than ever to find the perfect accommodations for your extended stay in North Myrtle Beach, South Carolina. Today I'm going to cover just a few of the most popular resorts we have available, but please feel free to browse our entire selection of winter rentals in the area.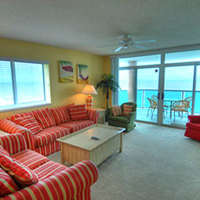 This particular property is a local favorite, and it's easy to see why. Located in the Crescent Beach section of N. Myrtle Beach, Crescent Keyes has luxuriously appointed oceanfront layouts that include one, two, three and even four bedroom condominiums.
What makes this property snowbird friendly?:
Affordable monthly rental rates
Spacious floorplans
Indoor pool
Stunning views of the Atlantic Ocean
Condos within this building have washer and dryer in-unit.
Walking distance to Molly Darcy's Oceanfront Bar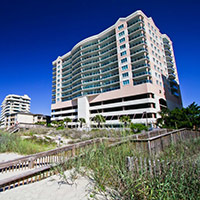 Blue Water Keyes is the sister property of Crescent Keyes, which is located directly next door. You're able to make your selection from two, three and four bedroom oceanfront and ocean view condos. Our rentals are generously appointed with high-end furnishings and very well-maintained.
Why do snowbirds love it here?:
Diverse selection of condos to choose from
Central location to area attrations and places to eat
Glass balconies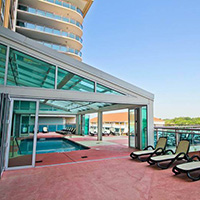 Bahama Sands (formerly known as Atlantic Breeze Ocean Resort) is one of the most luxurious accommodations that we offer. Take your pick from 2 and 3 bedroom units, all offering either stunning city or oceanfront views. CondoLux is proud to offer the most competitive rental rates for the Fall and Winter season.
What makes this property snowbird friendly?:
Heated indoor pool
Glass balconies
High-end furnishings and amenities
Search for your Winter Rental Now!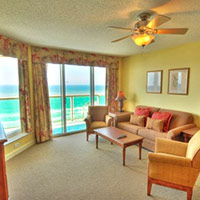 Malibu Pointe is yet another guest favorite, known for its ability to provide a perfect mixture of luxury and value. Choose from our super affordable 1, 3 and bedroom ocean view rentals.
What makes this property snowbird friendly?:
Indoor Pool
Amazing ocean views
Super spacious layouts
Extremely affordable rental rates gives you more for your money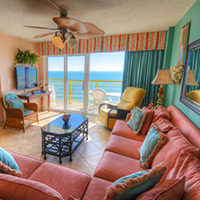 Crescent Shores is one of the largest oceanfront properties in NMB. Also located in the Crescent Beach section, this resort has a diverse selection of 2, 3 and 4 bedroom condo rentals available.
Why do snowbirds love it here?:
On-site fitness facility
Indoor pool
Close to local attractions
Stunning views of Atlantic Ocean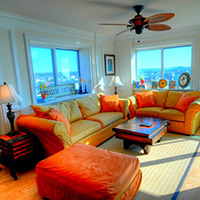 This property sits directly oceanfront in one of the most popular sections of North Myrtle Beach; Cherry Grove. If you're looking for a laid-back and slow-paced atmosphere, Laguna Keyes is definitely for you. Also, if fishing is your idea of a good time, Laguna Keyes is located just a few blocks away from the Cherry Grove Pier as well as the inlet.
What makes this property snowbird friendly?:
Indoor Pool
Low rental rates for the Winter season
Fitness Room
Glass Balconies
Quiet location
High-end accommodations
ADDED BONUS: If you're on the hunt for a list of resorts in North Myrtle Beach with an indoor pool, we've already done the work for you! View the full list now.