Lower offseason rates on all our Myrtle Beach Vacation Condos from October to March!
The lowest summer rates ever offered at Condolux!
Your Myrtle Beach vacation rentals are only a phone call away. Call today and book your beach getaway!
Unbelievable prices on Myrtle Beach Vacations!
Rentals in Myrtle Beach. A place to stay for every occasion!
Looking to get away with your golfing buddies for a week of world-class golfing along the Grand Strand? Need a fun-filled affordable summer vacation for you and the kids? Looking to surprise your sweatherat with a romantic long-weekend getaway? Myrtle Beach is the destination for the vacation of your dreams. We invite you to check out the numerous vacation condos we offer. We know you will find a place that is just right for you and your friends and family - a vacation rental in Myrtle Beach!
Rentals in North Myrtle Beach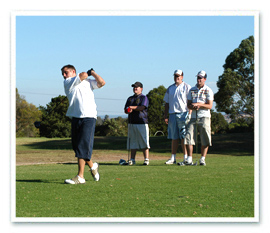 Ocean Blvd. Villas. A golfer's palace!
Ocean Boulevard Villas is one of our most spacious vacation rentals in North Myrtle Beach and has been featured on our Resorts Blog. It has everything you need for a great vacation with a group of any size! With eight bedrooms included, there is plenty of space for your foursomes. With this many rooms, you have endless possibilities. You and your golf buddies will enjoy an outdoor pool, jacuzzi, pool table, extra large balcony, covered parking, elevator, HDTV and two refrigerators. And let's not forget the beautiful Atlantic Ocean that's just a short walk away from Ocean Blvd. Villas. Book your condo rental today!
Condo Rentals in North Myrtle Beach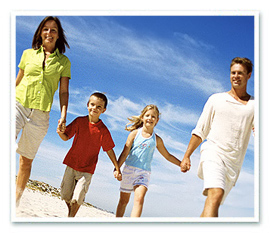 Laguna Keyes. A Family Vacation paradise!
Laguna Keyes, the sister resort to Crescent Keyes and Blue Water Keyes, offers the same high quality of units and amenities that you expect from Keyes resorts! You'll notice a difference when it comes down to the details. Enjoy the luxury of Laguna Keyes with great amenities like an oceanfront swimming pool, kiddie pool, indoor heated pool, a lazy river, two spas, Jacuzzi tubs, washers and dryers, an exercise facility and even a parking garage! Check out this luxurious condo—you won't be disappointed!
A Rental for EVERY Occasion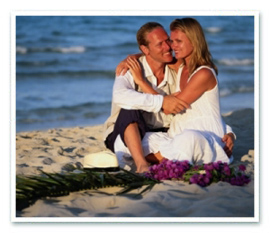 Kingston Margate. A romantic getaway.
For a romantic getaway you'll never forget, pick the vacation rental that can promise everything you could ever want. A romantic walk on the beach? Spectacular panoramic views of the Atlantic Ocean? Attentive service from friendly folks who anticipate your every need? Whatever you can imagine, from relaxing to dining and more, it's all here at one of the premier resorts in Myrtle Beach, The Kingston Plantation.
If you're planning an intimate getaway, Kingston Margate is the condo you are looking for - an excellent Myrtle Beach vacation rental.
Make the Best of Your Vacation Rental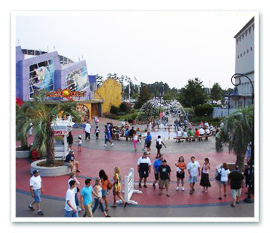 Something for Everyone!
Myrtle Beach has so much to offer. From Barefoot Landing in North Myrtle Beach to Broadway at the Beach, to the recently completed Market Commons in the southern part of Myrtle Beach, there are so many things to do while here on vaction you won't be able see everything.
Book your Myrtle Beach vacation today and save on your next beach getaway!
Anytime of year, it's great to be here, in beautiful coastal Myrtle Beach.
View our full selection of Myrtle Beach condos.
Our condos offer more features than Myrtle Beach hotels!