Myrtle Beach Vacations
A Myrtle Beach vacation should be in your getaway plans!
Lower offseason rates on all our Myrtle Beach Vacations from October to March!
Myrtle Beach Vacations! So much to do. You'll will want to comeback year after year!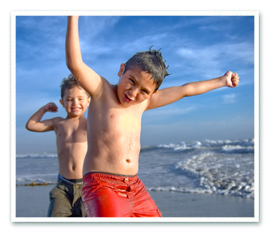 We invite you to join us for a Myrtle Beach vacation of your very own. With over 2000 restaurants, live theater shows, state parks, botanical gardens, live music, world-class golf courses, shopping, and mini-golf, there is something for every member of your family. During these tough econmic times it is more important than ever to have a break from the stresses of everyday life. Myrtle Beach vacations provide you with days of warm sunshine and cool ocean water to brighten your spirits and wash away your cares without breaking the piggy-bank.
Myrtle Beach Vacations
A one of a kind vacation experience!
Boasting miles of expansive beaches in the northern part of South Carolina, Myrtle Beach is a vacation destination like no other. Located just south of Wilmington, NC and two hours north of Charleston, SC, a Myrtle Beach vacation is just short drive away from many southeastern cities. Come stay with us. There is so much fun to be had by people of all ages. You will enjoy your time here at the beach.
A North Myrtle Beach Vacation Destination!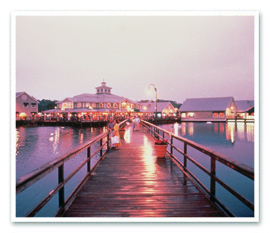 Barefoot Landing : Located along the intracoastal waterway, Barefoot Landing is natural beauty combined with fun and excitement for the whole family. With plenty of places to eat and shop, Barefoot Landing is a favorite for many taking a vacation in Myrtle Beach..
Barefoot Landing is located in North Myrtle Beach next to House of Blues, a live music venue, and Aligator Adventure, a wildlife preserve. Shopping, dining, and entertainment in a relaxing, natural environment is the Barefoot Landing experience.
Shopping & More Shopping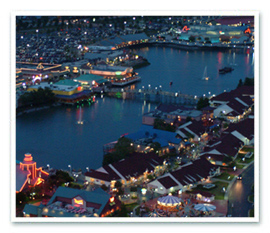 Broadway at the Beach: Broadway at the Beach is a unigue vacation experience unlike any other. This stop along your Myrtle Beach vacations must see attractions is the largest festival entertainment complex in the state.
Broadway at the Beach is located on an expansive 250 acres in the heart of Myrtle Beach surrounding a 23-acre lake.This dynamic development features cinemas,more restaurants than you could possibly visit, over 100 specialty shops selling more wares than you can imagine, numerous attractions, almost a dozen nightclubs for all the nightowls in your family, and 3 hotels if you should decide to stay close to where you play.
Come to Broadway at the Beach and make your Myrtle Beach Vacation the most memorable experience in years.
A can't miss Myrtle Beach Vacation hot spot!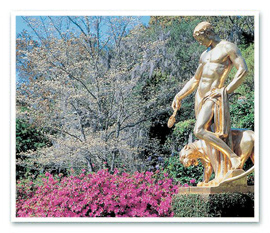 Brookgreen Gardens: Established in 1931, Brookgreen Gardens ia a nature preserve dedicated to the care and display of native South Carolina flora and fauna as well as providing a natural setting to showcase works of art.
Brookgreen Gardens is a National Historic Landmark. The garden grounds are decorated with the most extensive collection of figurative sculpture in an outdoor setting by American artists in the world. Brookgreen has the only zoo accredited by the Association of Zoos and Aquariums on the coast of the Carolinas. Brookgreen Gardens offers tours, programs, and archeological sites for visitors to explore and enjoy!
There really is something for everyone at this beautiful Myrtle Beach vacation historic landmark.
Book your Myrtle Beach vacation today!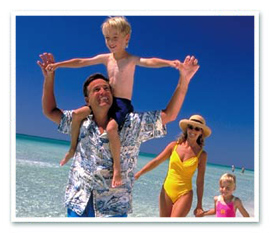 Just a short drive from places like Charlotte, NC, Charleston and Columbia, SC, and Atlanta, GA, Myrtle Beach is easliy accessible to many vacation seekers in the southeast. Fun, sun , and relaxation are just a few hours away. Come and stay with us. You won't be disappointed.
Pick up the phone, call Condolux and book your Myrtle Beach vacation today.
Anytime of year, it's great to be here, in beautiful coastal Myrtle Beach.
Give up on that same old hotel! Nothing's better than a condo for your Myrtle Beach vacation!